50% OFF Everything! Use code ALL50 - FREE SHIPPING over $75
Not Shy Cashmere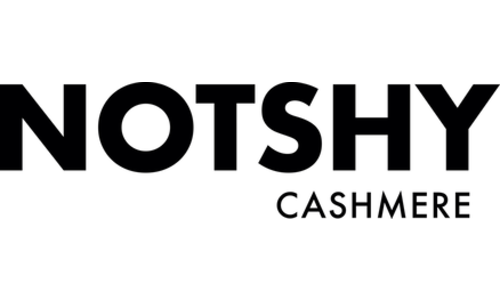 NOTSHY: the meeting of two fans of knitted garments: Olivier Criq and Jean-Pascal Candau created the brand in 1998 with the desire to shake up the rules of cashmere.
NOTSHY products are created using thoroughly French savoir-faire. NOTSHY's offices are located in the heart of Paris to guarantee a quality service à la française. Whether it's the administration or commercial departments, the PR or the style department, all the NOTSHY creations and businesses are located at the premises in Paris.
NOTSHY is also engaged in a business partnership with Mongolia. The most important area for cashmere with its famous goats and perfect climate, the region of Chinese Mongolia is ideally suited to produce the raw materials for NOTSHY sweaters.