50% OFF Everything! Use code ALL50 - FREE SHIPPING over $75
Boyish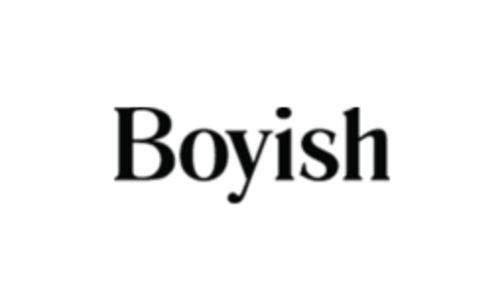 Boyish Jeans is a collection of sustainable women's denim founded by California native, Jordan Nodarse. Designed in Los Angeles, each collection is centered on vintage silhouettes with a modern update.
Boyish focuses on product quality, fit, and authentic washes to create styles reminiscent of your favorite pair of vintage jeans with an updated, fresh design and feminine fit.
At the core of all Boyish collections lies a deep commitment to leaving as little impact on the earth as possible. All jeans are produced with sustainable fabrics through a completely environmentally-friendly and cruelty-free process.